Early this year the 8+ year old money plant was getting a bit sad and branches kept falling off. I repotted into a larger pot with fresh compost around the existing roots. I also turned it around so that it was facing the other way on the windowsill.
Since repotting it has seemed much happier with new leaves sprouting everywhere and no branches falling off. But there are also what look like roots growing out of the branches. Am I doing anything wrong? I'd guess it was because I turned the plant around. Should I cut these branches off and repot them?
Lots of new branches and leaves...
Roots growing out of the branches?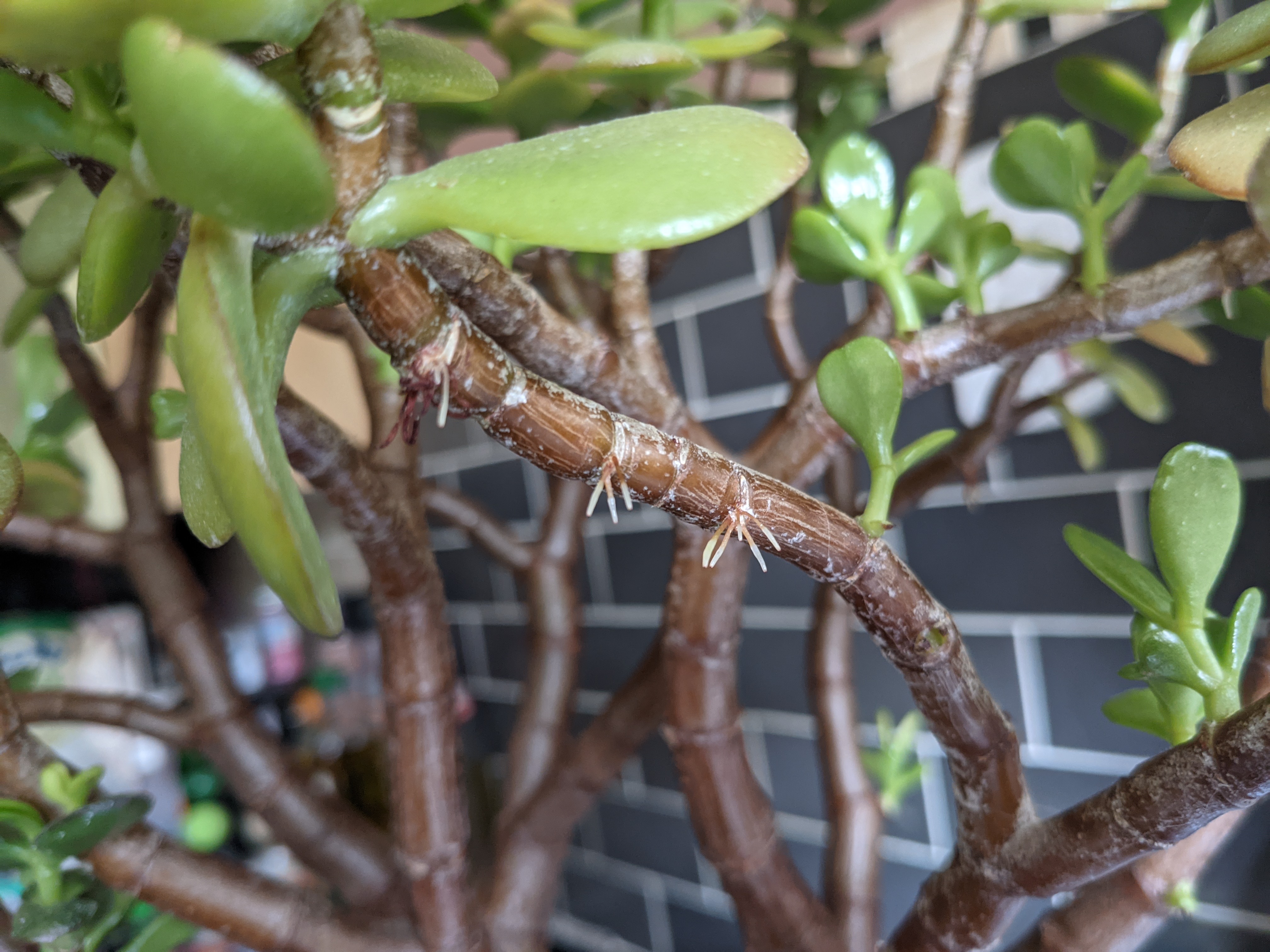 Any advice much appreciated. Thanks.