I bought a composting bin with thermal-insulated walls, mainly for composting kitchen waste: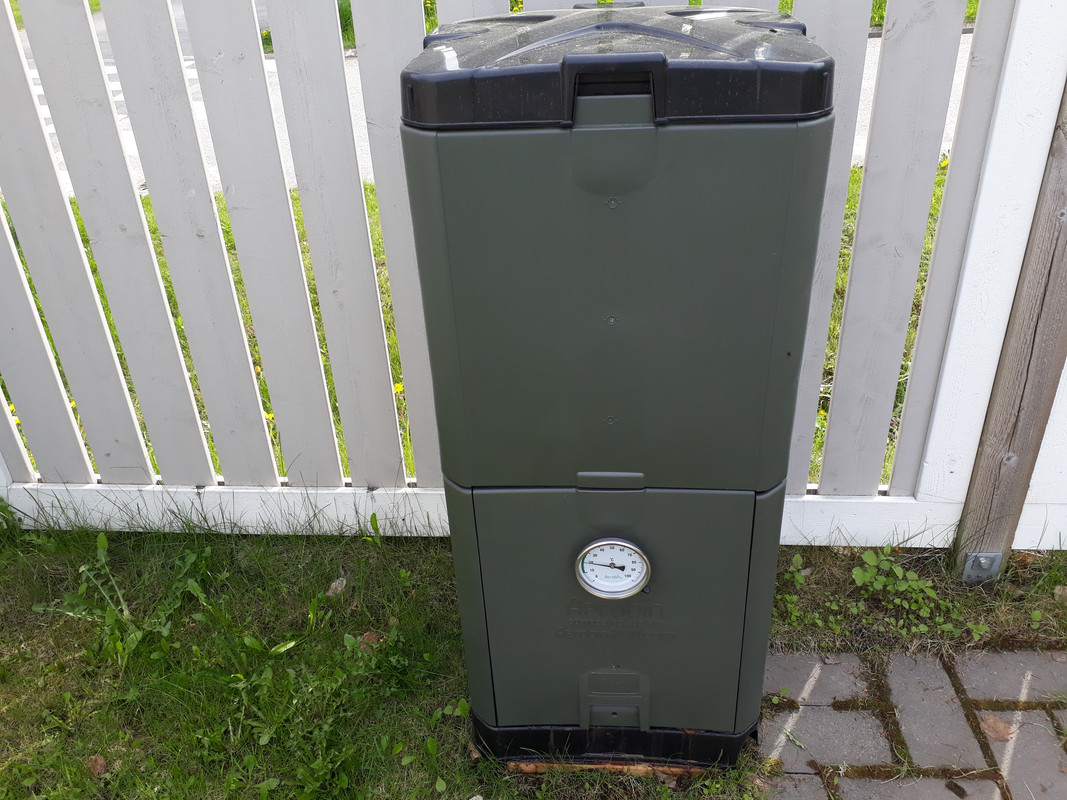 However, according to its thermometer, the temperature never rises over ~20 celsius. Youtube videos say that the carbon-nitrogen ratio should be 4:1, so I added some garden waste (both dry and wet leaves, and grass clippings) to the bin. Temperature still won't rise. I noticed some ants in the bin which I read, indicates that the pile is too dry, so I added a couple of litres of water. But the temperature won't rise, what is the problem? Any advice would be highly appreciated.
Picture of the contents of the bin: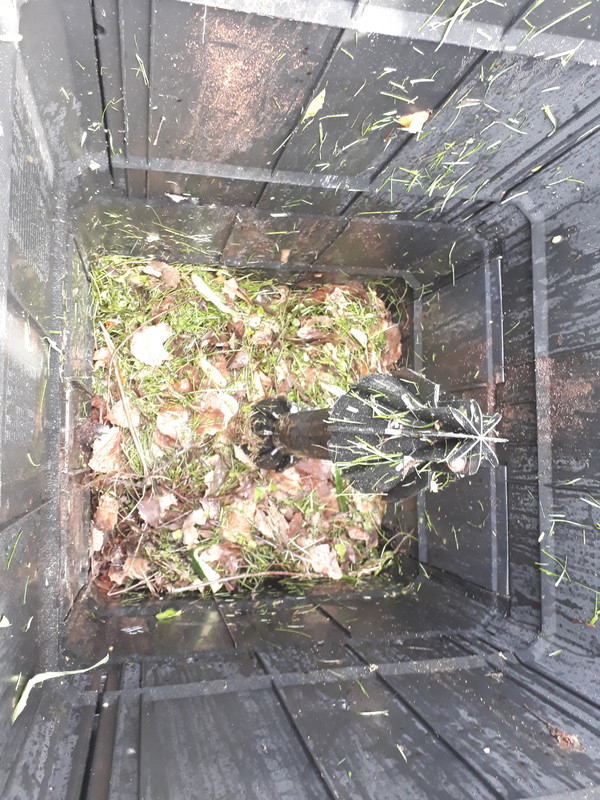 This is an Aerobin composter and the purpose of that tube is to make sure that pile gets oxygen... who knows if it works. The weird thing here is that water seems to be steaming as I can see it on the walls, but that thermometer shows low temperature.