I had some yucca seeds and I put them on a wet paper towel to germinate. In about a week they started to sprout, producing small white stalks as seen in this photo (not mine)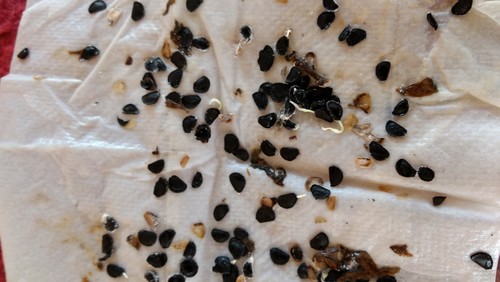 I then planted the sprouts in small pots, with the stalks pointing down - I assumed they will form the roots. However, I then found this guide https://www.wikihow.com/Grow-Yucca that suggests pointing the stalks up. It has been about a week that my sprouts have been potted now. I dug one up and the stalk has grown considerably (it's about 3 times long as before potting), pointing straight down. So it doesn't look like it was placed in the wrong direction.
What is the correct orientation of the yucca stalks? Should I replant the sprouts or not?
Edit: my potted sprouts look like this: